Hello GAF Users!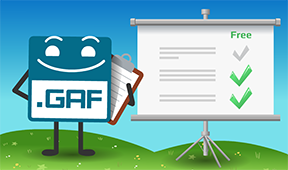 Exciting changes in our licenses!
Free license. The Free version now includes almost all the features (except CLI, Sounds, Custom images into a Texture Atlas). The Free license is for companies with less than $100,000 annual revenue.
With the Studio\Enterprise license you will get all GAF Converter features, fast and dedicated customer support, custom solutions (upon request) and additional seats.
Have a nice day!
The GAF Team.