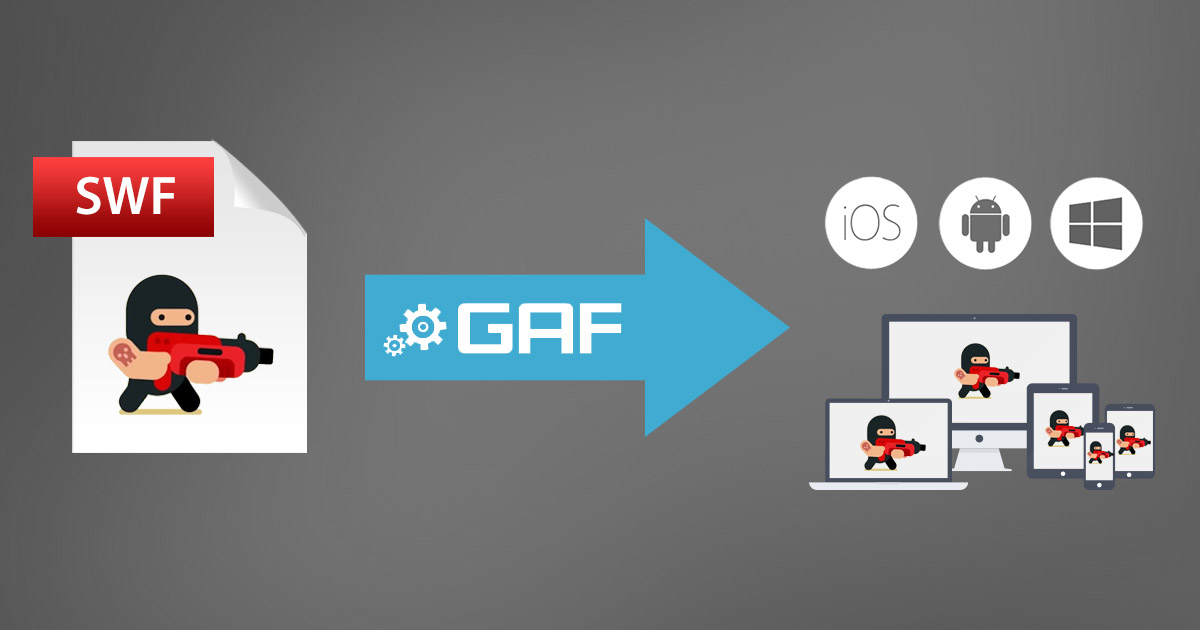 What was fixed in the release:
1) Memory leaks fixes;
2) Sounds feature fixes;
3) Name parts fixes (instant names);
4) Fix of strange motion in GAF animation when scaling textures in nesting mode;
5) Now to unload asset's textures resources you can use the method dropLoadedTexturesReferences() from GAFAnimationAsset class;
6) Now to call "create prefab", "add to scene" or "prefab+instance" from code you can use proper methods from GAFAnimationAssetInternalEditor class, that located in the namespace GAFEditorInternal.Assets. Namespace GAFEditorInternal is available only in the editor;
7) Correct animation batching fix for unity 5.5.x;
8) "Contat Us" changed to "Contact us" (typo fix);
9) New "Helpers" category in the GAF menu contains script to rebuild resources for all GAF animations on the scene;
10) Other bug fixes and optimizations
Additional Comments:
Before installing this new version, please delete the previous one in your project!
If you believe you need to recreate (NOT RECONVERT) any of your animation game objects, first refer to "GAF" --> "Helpers" menu and "Rebuild resources in scene".
We wanted to say a big thanks to all our users who reported bugs and issues and thus helped make our product better! This release contains fixes that solve all reported issues.
We hope you'll find the new releases of GAF Free: Flash to Unity and GAF Pro: Flash to Unity extremely enabling for your project!

We're always glad to get feedback from our users! So if you have something to say regarding the new release then leave a comment below or write to us directly.

Thanks!
The GAF Team.