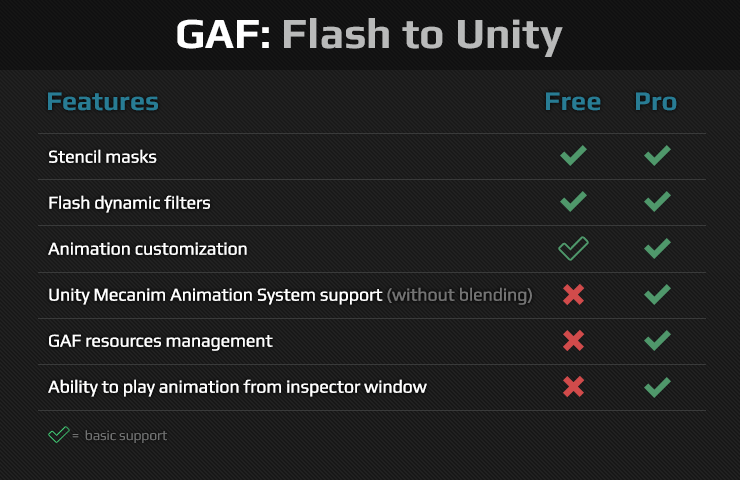 Update for GAF: Flash to Unity (Free and Pro versions)!
Version 4.0:
1) Nesting support.
2) Unity 5 support.
3) Unity 5 WebGL support.
4) iOS x64 support.
5) New Unity GAF Converter settings (conversion mode, debug & optimization).
6) XML documentation for methods (from GAF assembly).
7) Stencil buffer correct usage.
8) Bugs fixes.
Important:
Before importing this version, please delete the previous one in your project!
Also, you will need to recreate (NOT RECONVERT) your animation game objects.
This (4.0) version doesn't support WinPhone. We are working to support it in the future versions.
Hope you will love it! Also, we are working now on Windows Phone support and optimizations, so watch for our updates.
Have a nice day!
GAF Team.