Hello GAF Users!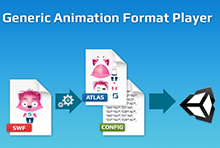 We are ready to present you the updated GAF Animation Player plug-in.
Convert your animation directly from Unity with no additional applications to install!
Just place your SWF files into your project's Asset folder and the converter window with the animations list will appear.
You can as well use drag and drop to upload SWF files into the Converter window. To open the Converter window click the Converter item in the GAF menu.

GAF Unity Converter contains all the settings of the GAF Standalone Converter! And even more than that! When the conversion is done you can create the prefabs of all the converted animations (CREATE PREFABS button) or add them to the scene (ADD TO SCENE button):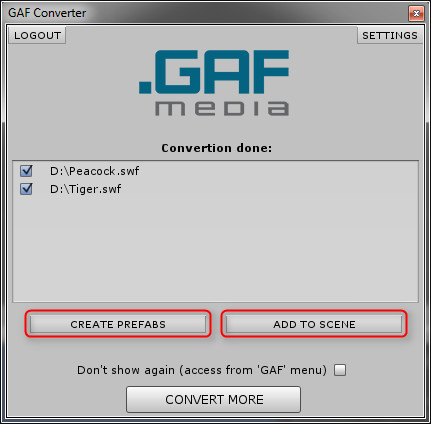 Here is the link to GAF Animation Plug - in .
You are welcome with any questions.
Feel free to share your feedback.

GAF Team.